Detail From 1921 Train Timetable


Click to return to main page.
The 1921 schedule shown below indicates many trains once stopped at the Brookfield Depot. Other depots that are long gone, including those in Wauwatosa and Elm Grove, are also listed. At first I was mystified by where Homewood Depot, which appears between Wauwatosa and Elm Grove, might have stood; initial attempts to find an answer online came up empty. However it soon struck me that coming west from Wauwatosa, a natural spot existed a few miles east of Elm Grove at the intersection of the 1851 track and what is 115th Street today. This spot is just north of Underwood Parkway, and several businesses are still in the area. A few blocks west is 117th Street which turns into Homewood Avenue south of Blue Mound Road. My hunch was confirmed when I found a photo of three men sitting in front of the depot on page 38 of

Images of America Wauwatosa,

a book that is available online. The picture's caption states the depot was located "near what today is 115th Street and Underwood Creek." At one time business and rails went hand in hand.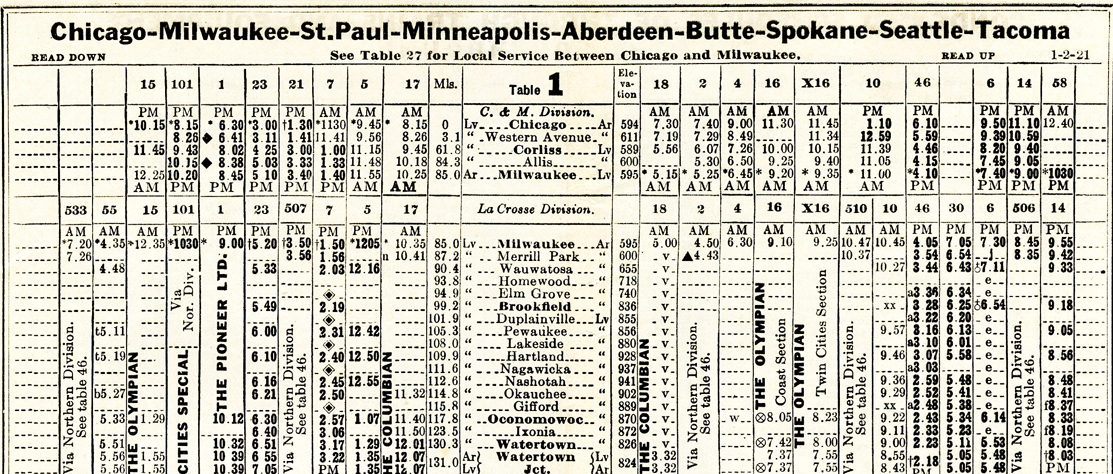 Courtesy of Jerrold F. Hilton.
Click to return to main page.