Scans of a Ticket from the Cannoball's Last Run

Gene Suchecki rode the Cannonball on July 31, 1972 (its final day), saved his ticket, and ultimately donated it to the Milwaukee Public Library where it is stored in the Milwaukee Road Archives. Archives Technician Gayle Ecklund researched the collection and provided these scans of the ticket along with other materials.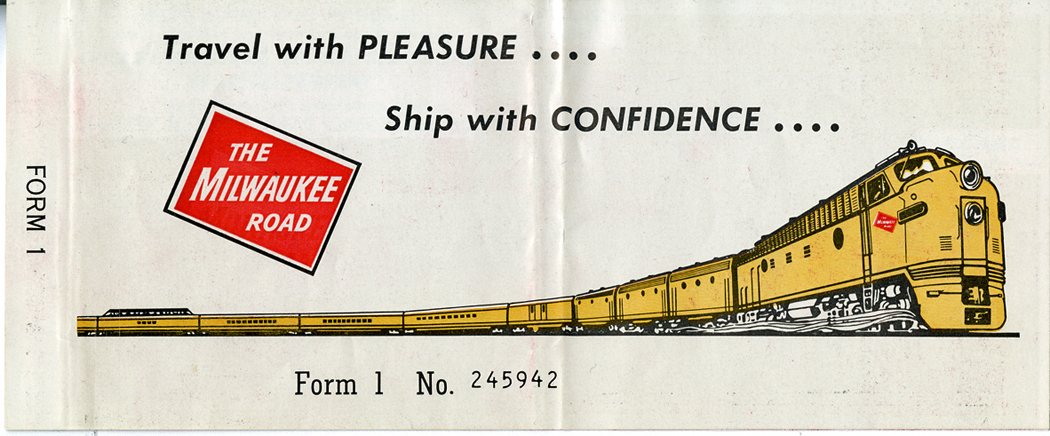 Cover.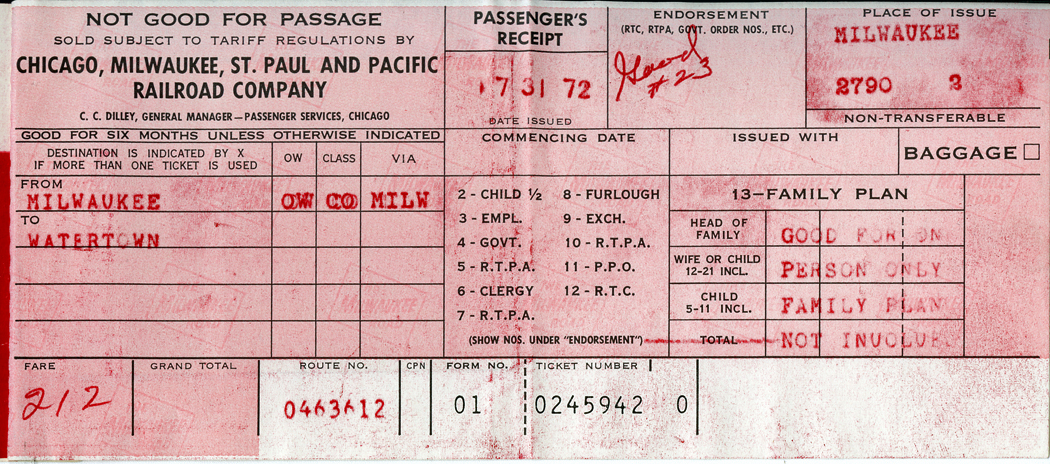 Particulars.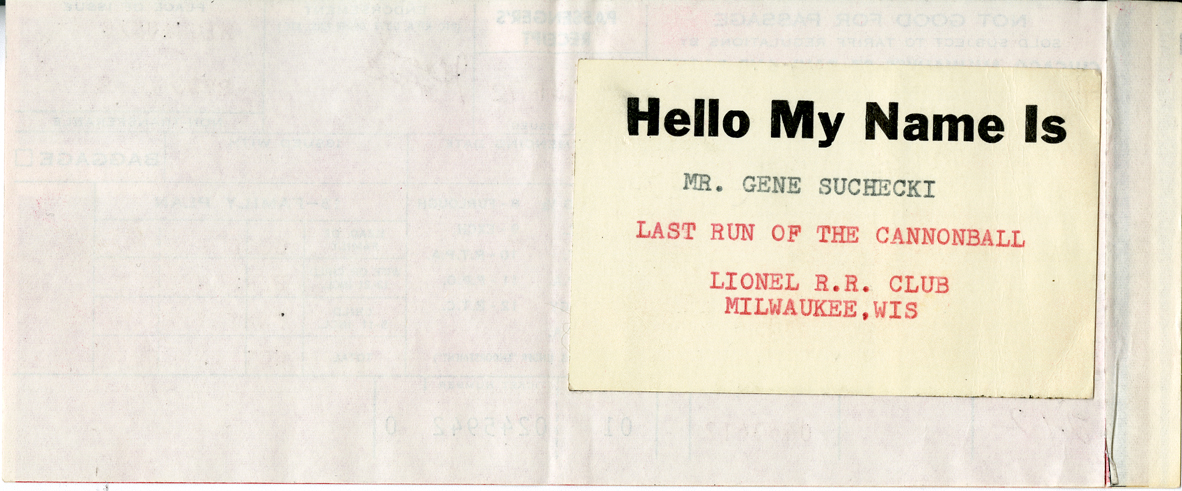 Back of ticket with Suchecki's nametag sticker attached.