Click to return to main page.
This Brookfield home in a northwest subdivision features a half wall clad in building blocks made by a company called Split Rock Products.
In the sixties, the company was located on Burleigh Road not far from the Richardson Pit. Sand and gavel used in the blocks,
which are about the size of bricks, came from the pit.
Click for a close-up view
.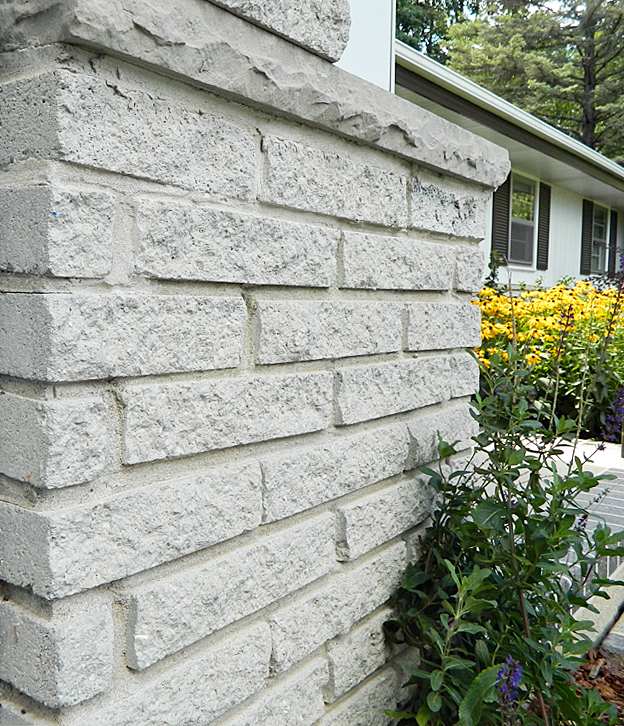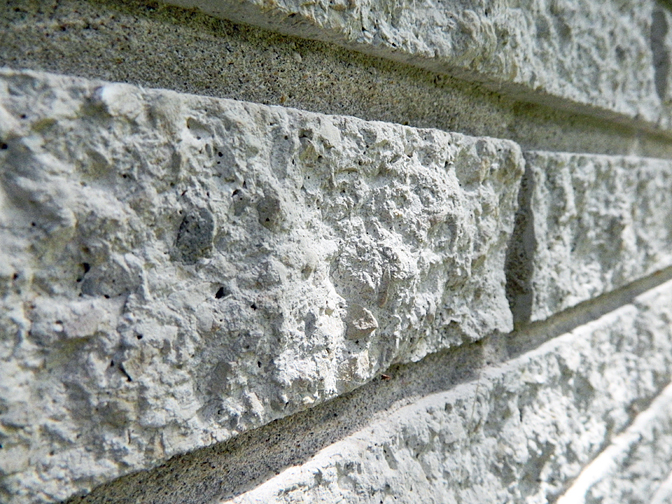 Close-up of Split Rock Products building blocks.
Click to return to main page.